Tummy Tuck Surgery (Abdominoplasty)
What is Tummy Tuck Surgery?
Cosmetic surgery to remove excess tummy skin and fat is abdominoplasty or tummy tuck. It tightens the muscles of the abdominal wall too. This surgery flattens the abdomen and increases both appearance and self-esteem. This technique is often considered useful to a degree in eliminating stretch marks.
Is tummy tucking the answer to your problem?
A tummy tuck or abdominoplasty surgery is acceptable for both men and women who are in good health. However, liposuction is not to be confused with tummy reduction surgery. However, as part of tummy reduction surgery, liposuction is often done to hold the fat away.
In Thrissur, Kerala abdominoplasty is also an effective procedure for women who gained a lot of weight in their pregnancies, and because of multiple pregnancies, the skin is stretched. After birth, the weight goes with the skin loss stays, and tummy reduction surgery may help reduce the skin and tighten the muscles. Men and women who at some stage in their lives, have become very obese and have now lost weight by exercise and surgery. The tummy tuck operation will then help to tone up the loose skin in the abdominal region.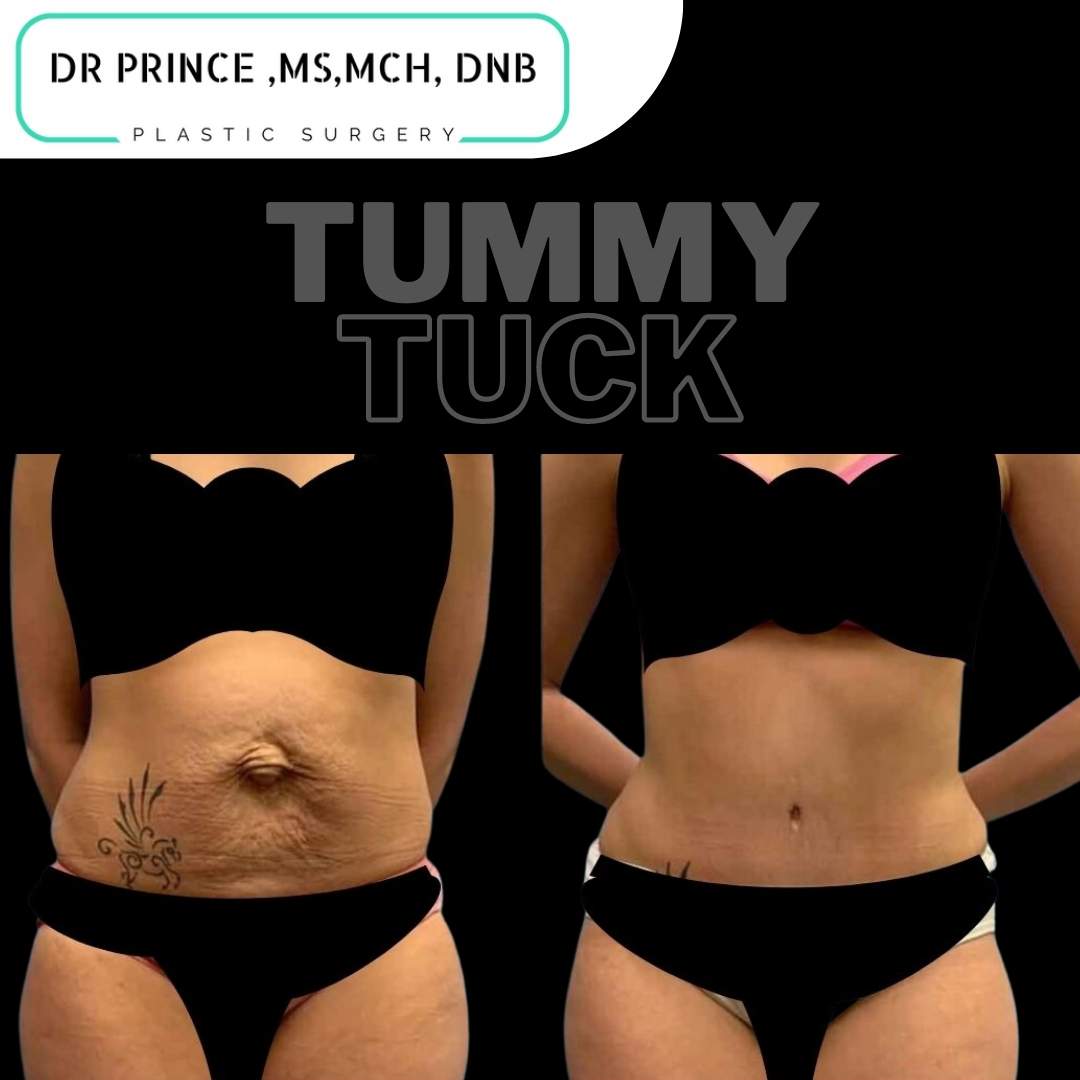 | | |
| --- | --- |
| Time Required | 2-5 Hours |
| Anesthesia | General Anesthesia |
| Pain Level | Moderate, well managed with medicine |
| Hospital Stay | 1-2 days |
| Flyback | 5-7 Days |
| Success Rate | Very High |
| Result | Major difference visible immediately Final result 6 to 8 months |
| Diet | No restriction, maintain your weight for best result |