How to Get Your Rhinoplasty Surgery Safe And Smooth in Kerala
Synonyms: Nose Job, Nose Shaping Surgery, Nose Reshaping Surgery, Septorhinoplasty
Are you happy with your nose shape?
Do you feel your nose is not in proportion to face?
Are you suffering from breathing difficulties?
your self-confidence has gone down due to nose shape?
You are longing for a sharp and attractive nose?
Cosmetic rhinoplasty surgery can give you a natural looking nose and boosts your confidence.
 Rhinoplasty surgery is a plastic surgery procedure for altering and reconstructing the nose. There are two types of plastic surgery (1) reconstructive surgery that restores the form and functions of the nose and (2) cosmetic surgery that changes the appearance of the nose.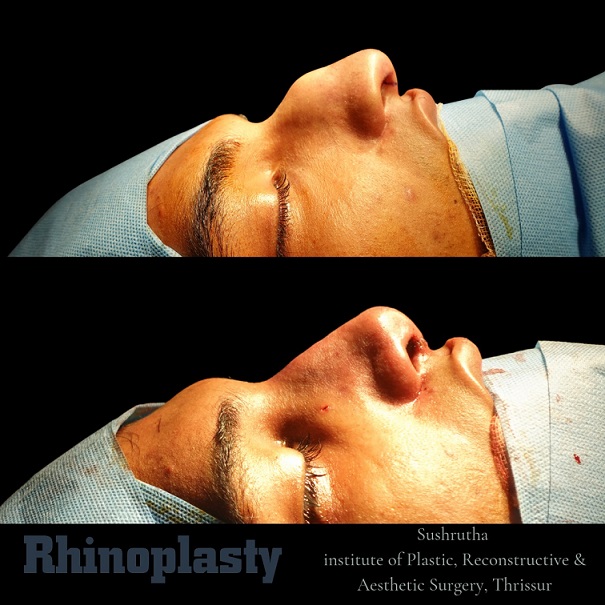 | | |
| --- | --- |
| Time Required | 2-5 Hours |
| Anesthesia | General Anesthesia |
| Pain Level | Mild to moderate |
| Hospital Stay | 1-4 Days |
| Flyback | 5-7 Days |
| Success Rate | 97 to 98% |
| Result | Major Difference Visible Immediately Final Result 8 -12 Months |
| Diet | No Restriction |
| Complication Rate | Less than 2-3% |
| Rhinoplasty Cost | INR 60,000 to 1,50,000 Approx. |